Sneaker Take Back Scheme
We believe the time and precious resource dedicated to the design and production of every pair of Uniform Standard sneakers should be valued and as a result we are committed to ensuring that wherever possible none of our sneak
ers end up in landfill waste. By using the highest quality leathers and premium recycled components we produce sneakers that are durable and last long. And as we only ever produce in very small quantities we never carry overstocks that contributes to a waste of resource.
As hard-wearing as Uniform Standard sneakers are, sometimes you fall out of love with them,  maybe they stop fitting and sometimes you even end up loving a piece 'to bits' – quite literally !
However battle scarred your sneakers are if you're based in the UK we'll take them back and find them a new home.  And for sneakers that are completely unwearable we will fully recycle it. Nothing goes to waste.
We work together with charities and partners to ensure we eliminate 

unnecessary waste by extending the life of these enduring items.
Currently we're only accepting sneakers from UK customers but we'll be extending the scheme to our full range as soon as we're able to.
It's circularity made simple; better for the planet, your wallet, and your wardrobe.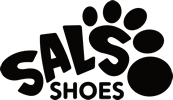 We donate our used wearable sneakers to the Sals Shoes Charity.
Founded by CJ Bowry 8 years ago Sals Shoes collects and distribute used footwear to 52 countries around the world and t
o date over 3 million pairs of pre-loved shoes have found new feet.
If you have other unwanted used but wearable pairs of shoes you would like to donate please click here
  
FOOTWEAR RECYCLING
For those shoes that have seen better days and there is no longer any use left for them we recycle them
Out of more than 20 billion pairs of shoes that are produced worldwide no more than 5% of all used shoes around the world are collected and recycled (source: Recycling International).
We partner with SOEX UK who work with various partners and have developed a footwear recycling facility. 
The SOEX Group is the largest clothing and shoe re-wear and recycle company in the world.
All UK and European collections are shipped to SOEX recycling facility in Wolfen, Germany which covers an area of 80,000sq m.
Their recycling project aims to create a circular economy approach in the footwear industry, achieved by developing a line that is able to separate various materials.
Shoes can comprise up to 40 different materials per shoe. With the possibility of many materials in one shoe, their objective is to provide the industry with marketable secondary raw materials for re-manufacture. Doing this reduces disposal costs and ensures that important resources are saved and can be re-used.
The clothes and shoes are sorted to different grades, higher than anywhere else in the world. The factory exports re-wearable shoes to over 85 countries around the world, with markets in Africa, Eastern Europe, the Middle East and Asia.
The facility in Wolfen, Germany, receives 35,000 pairs – or around 25 tonnes of shoes every day.
The unwearable lower grade shoes are recycled into a variety of different products, with the factory's in-house recycling facility. They extract the individual materials (particularly rubber, leather and textiles) and reuse it as secondary raw materials.
The dust that is generated in the process is compacted into briquettes and used in the manufacture of paper and concrete. Even the plastic bags the clothes and shoes are collected in are sent for reprocessing.
Providing the public with a convenient method to recycle their unwanted shoes helps to divert them from going to landfill, and using SOEX technologies, brings unwearable shoes back into recycled leather and rubber products.